The VA created the PACT Act Performance Dashboard with key performance metrics and info associated with its implementation and Veteran success.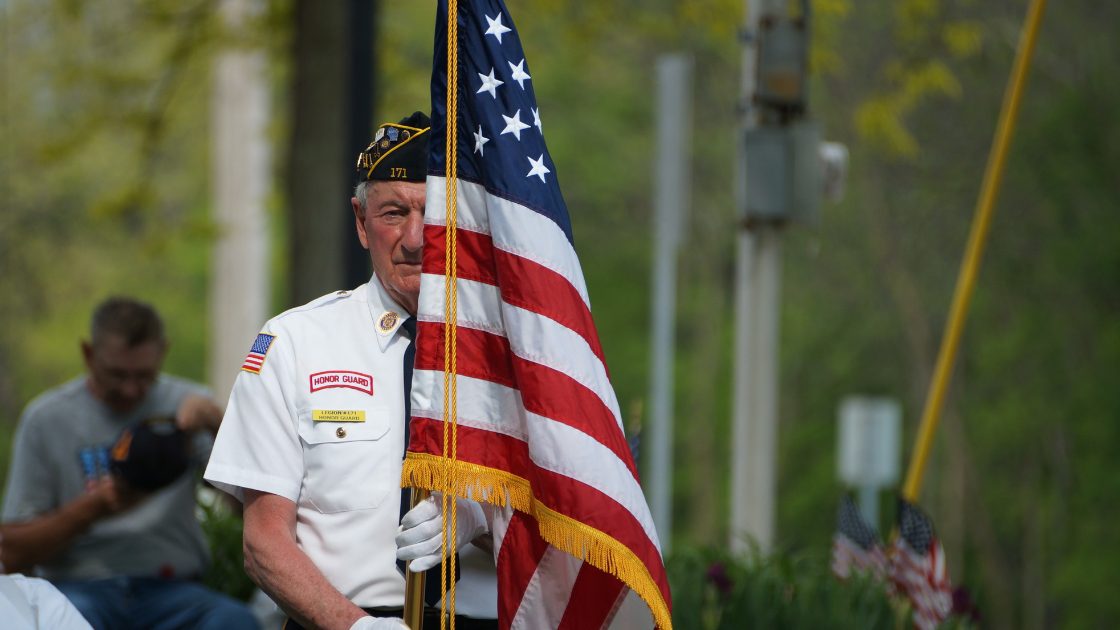 VA Releases PACT Act Performance Dashboard
In October 2022, US legislation passed the Honoring Our PACT Act through the Department of Veteran Affairs. The PACT Act provides much-needed health benefits to Veterans exposed to deadly chemicals from burn pits and toxic smoke during their time served and now it releasing a transparent VA PACT Act Performance Dashboard. This bill made history and offered deserved protection for thousands of American Veterans and their survivors.
Since President Biden signed the act into law in August 2022, over 360,000 Veterans and survivors have applied for their earned benefits. Additionally, over 2.1 million Veterans have been screened for evidence of toxic exposure, and more than 185,000 new Veterans have enrolled in VA healthcare.
This data, alongside other staggering statistics, are available on the VA PACT Act Performance Dashboard. The VA created a comprehensive dashboard of key performance metrics and info to assess the success of the PACT Act implementation. By doing this, the VA demonstrates transparency by sharing vital information with stakeholders and the general public. Learn more about the dashboard and the lasting effects of the Honoring Our PACT Act of 2022.
PACT Act Performance Dashboard Key Aspects
The Honoring Our PACT Act has been the most significant healthcare and benefits expansion in VA history. Since the VA rolled out the registration, over 30% of VA claims have been PACT Act-related. As of early March 2023, over 8.9 million users have viewed the PACT Act webpage, and there have been over 311,000 clicks to file a claim online. These are record-breaking numbers related to Veterans, and the dashboard helps people understand the importance of PACT Act HR 3967 and its positive effects on the Veteran community. We have put together a few key points to understand the VA showcase of 2023.
Geographical Map
One of the most astonishing aspects of the dashboard is the PACT Act geographical analysis. The map provides Veteran information on each state and US territories:
Projected Number of Veterans
Percent of All Veterans Nationally
Total PACT Act-Related Claims Received
Percent of Total PACT Act-Related Claims Received
Total Non-PACT Act Claims Received
Percent of Total Non-PACT Act Claims Received
Veterans Currently Enrolled With VA For Care
Percent of Veterans Currently Enrolled With VA For Care
New Enrollees
Percent of New Enrollees
Care Experience
The Care Experience section provides info on the VA's success in delivering outstanding and timely support and earning Veteran and Survivor's trust. Some critical numbers from the VA's Care Experience section include:
1.9+ total toxic exposure screenings
41.3% toxic exposure screenings where Veterans endorsed at least one potential exposure
90.4% overall VHA trust
Added 24,2777 new VHA enrollees
Benefits Experience for the PACT Act
The PACT Act VA Benefits Experience Section offers information on submitted and completed PACT Act-related and pending claims. According to the dashboard, there have been:
309,219 cumulative total PACT Act-related claims submitted
300,392 total Veteran PACT Act-related claims submitted
8,827 total survivor PACT Act-related claims submitted
247,019 total pending PACT Act-related claims
Additionally, the experience section provides insightful information regarding the top 5 PACT Act medical conditions, like Veteran mesothelioma, granted:
Hypertensive Vascular Disease
Allergic Rhinitis
Maxillary Sinusitis
Bronchial Asthma
Malignant Growth of the Genitourinary System
Web and Digital Advertising Experience
The Web Experience section monitors page views that access the PACT Act 'Main Menu' and the results from digital advertising's 'ChooseVA PACT Act Campaign.' The results from the campaigns are as follows:
6.8+ million total PACT Act webpage views
230,816 total clicks on the 'File a Disability Claim Online' call to action
442+ million total impressions on the campaign
2.5+ million total campaign clicks
.57% click-through rate
PACT Act Phone Experience
The Phone Experience Section on the VA PACT Act Dashboard identifies the total number of calls to the PACT Act line to receive information about the bill. Some of the statistics from this section include:
372,787 total calls to 'MyVA411' that access the 'PACT Act Main Menu'
71,187 calls that access 'Option 1' to learn more about the PACT Act and healthcare
84,086 calls that access 'Option 2' to learn more about PACT Act Benefits
114,943 calls that access 'Option 3 to learn more about the PACT Act Overall
Can Veterans' Survivors Get Compensated Under the PACT ACT?
Those eligible for PACT Act benefits include Veterans with toxic exposures and Veterans of the Vietnam, Gulf War, and post-9/11 eras, as well as their survivors. Those that qualify can receive additional VA benefits and compensation. In addition, those that believe they are eligible can file for a VA disability compensation claim or a supplemental claim online.
If you are struggling with the legal claim process, we can help. Mesothelioma Vets provides Veteran support for those seeking benefits or compensation and coordination with cancer centers for treatment. Additionally, Mesothelioma Vets provides VA PACT Act updates quickly and efficiently. Check back often for more information on Veterans Affairs and Benefits.
Source
meso